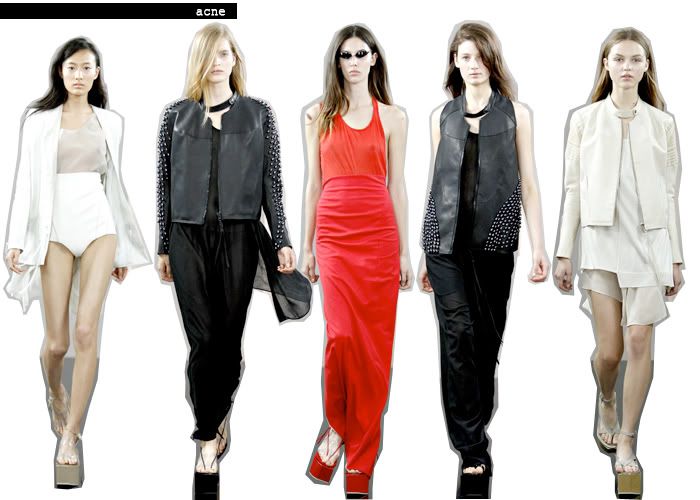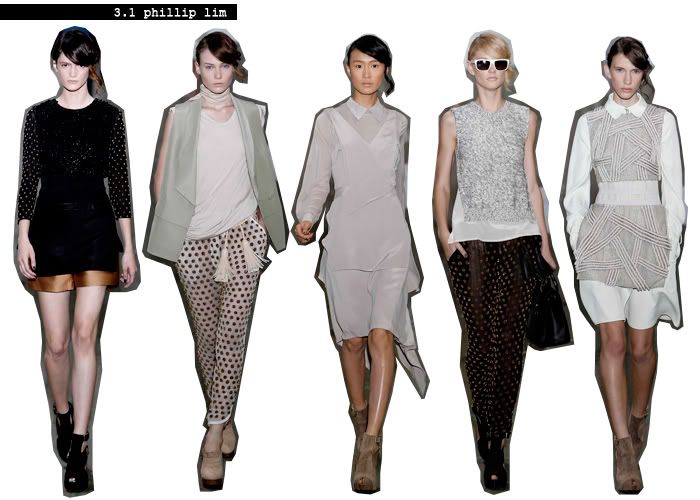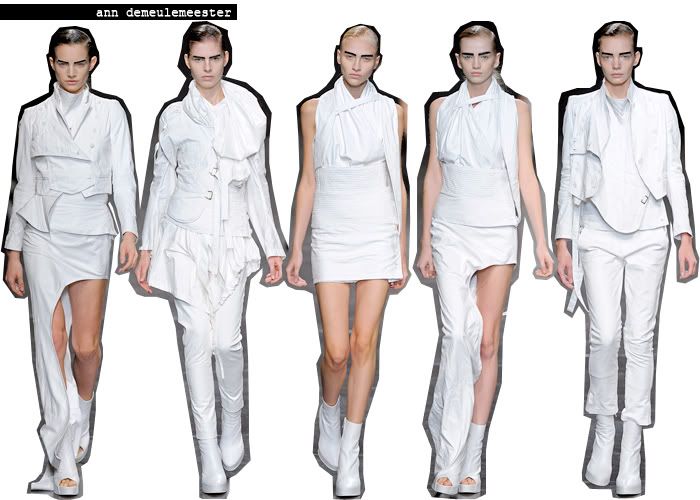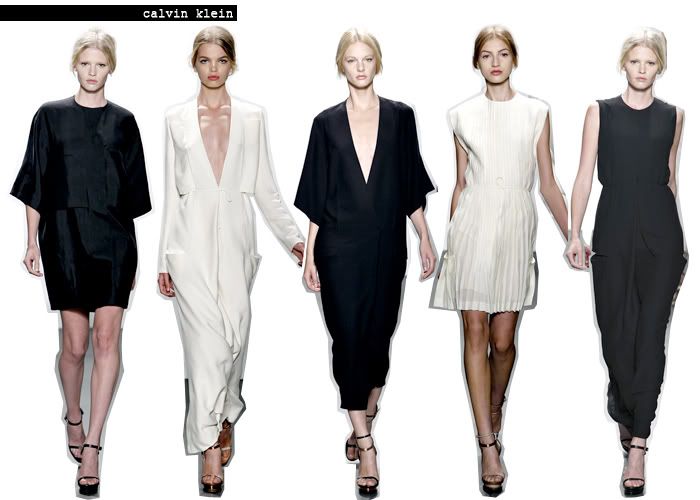 So in honor of the fw11 shows that are slowly creeping up on us, I thought I would do a review of my favorite collections from ss11.

1.

Acne

- Loved how they played around with silhouettes this season. And just when I thought I couldn't look at

another

studded leather jacket, there goes acne churning out babies like these. So good. They also somehow strangely have made me want to start wearing red. And I hate wearing red.

2.

Phillip Lim

- Loved the moody color scheme and the play on texture and fabrics. And please don't get me started with those sheer sequined pants, though I've never met a sequin that I didn't like.

3.

Ann D.

- Two words: white layers

4.

Calvin Klein

- Perhaps my favorite collection of the season. SO FRESH. SO CLEAN. You go, Francisco Costa, for making CK relevant again.