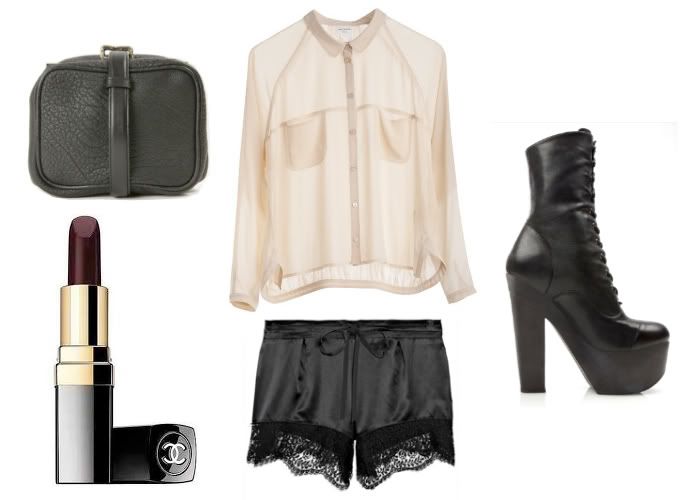 Clutch: Alexander Wang, Blouse: Monki, Shorts: Lover, Boots: Chloe Sevigny x OC, Lipstick: Chanel

1) Obsessed with these chloe sevigny x opening ceremony boots. The only reason why I'm not already scheming to get my hands on a pair is because I just bought some super similiar madison harding boots last month during UO's post-xmas sale. Damn.

2) Why is there no monki in the US yet? Unacceptable.