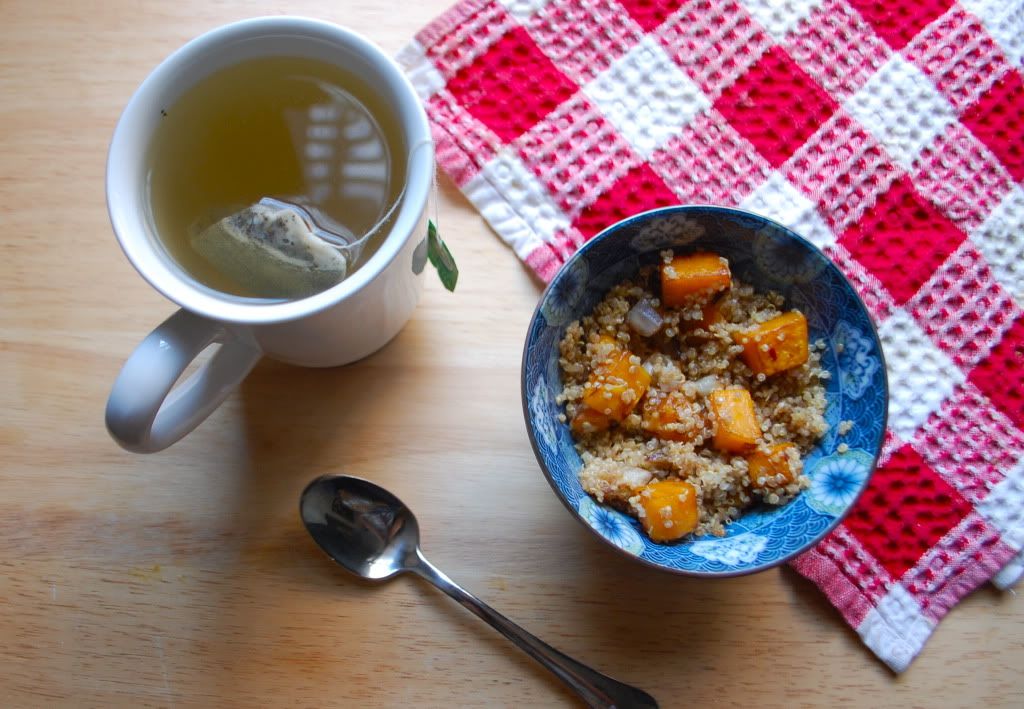 It's been a few days, and I'm still feeling the repercussions of R's birthday weekend, -- a whirlwind of good food (I'm still dreaming about the spinach artichoke dip at O'Nieals), booze, bizarre happenings, more food (ex. a spontaneous trip to Hop Kee in the wee hours of the morning prompted by the drunken birthday boy), and other stuff.

Needless to say, the body's been feeling a bit gross. Whipped up a batch of roasted butternut squash quinoa in attempts to "detox" this week.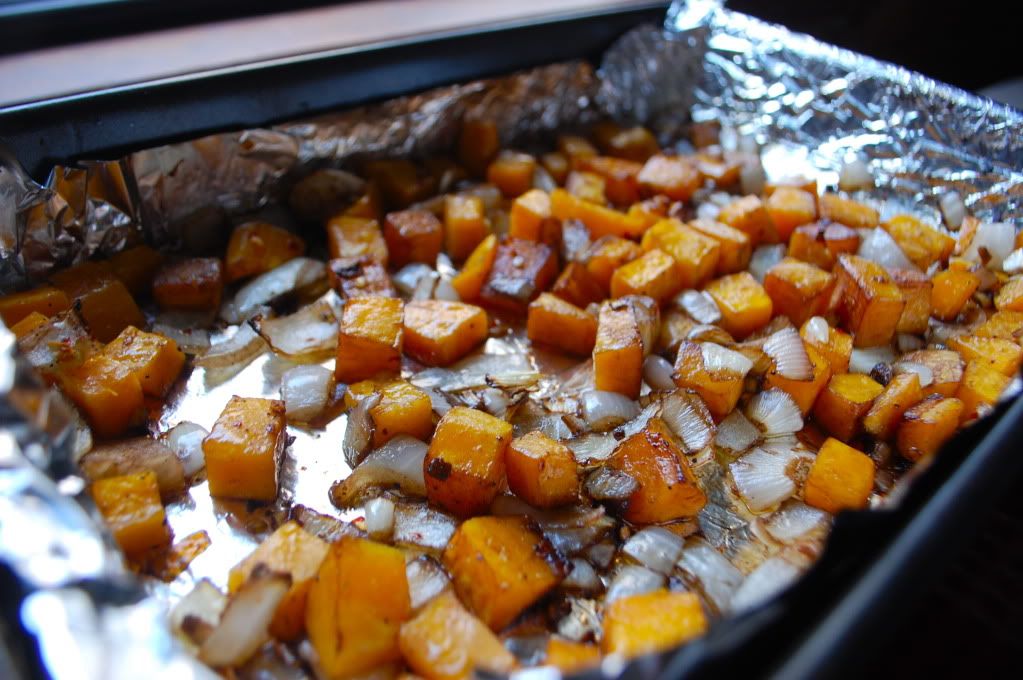 I'm having a "moment" with squashes right now in attempts to eat seasonally (read: new years resolutions). I think I've gone through 3 butternut squashes in the last two weeks...I made a pretty baller soup last weekend. Anyway, the recipe is pretty simple:

Roasted Balsamic Butternut Squash Quinoa

1) Peel and cut 1 small butternut squash into small-ish cubes.
2) Toss with 1 medium onion (chopped), 4 cloves garlic (minced), balsamic vinegar, olive oil, red pepper flakes, salt and pepper
3) Bake at 375 for 45-ish minutes until tender/the balsamic has caramelized on the squash
4) Meanwhile, prepare 1 cup quinoa (make sure you rinse it before you cook it, like rice) on stovetop with 2 cups water. Bring to a boil, and then simmer. When all the quinoa has basically turned translucent and absorbed all the water, fluff with a fork and put it to the side.
5) When squash/onion mixture is done baking, take it out of the oven and add quinoa to the baking sheet. Toss and mix everything together, and add more balsamic/salt/pepper to taste. Put back into oven for 10-ish minutes.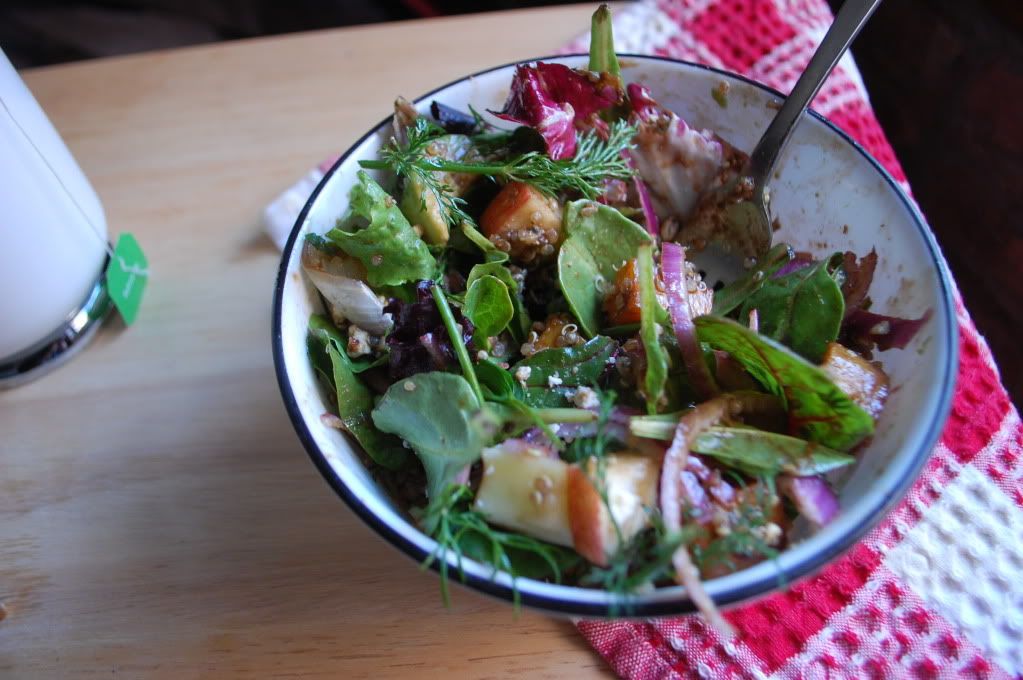 You can eat it by itself, but I like to keep it in a huge tupperware container so that I can make salads with it throughout the week. My fave: butternut squash qunioa, arugula (using a mixed green + herb mixture above), feta cheese, apples, avacado, red onion, carrots and balsamic vinaigrette.

Happy eating