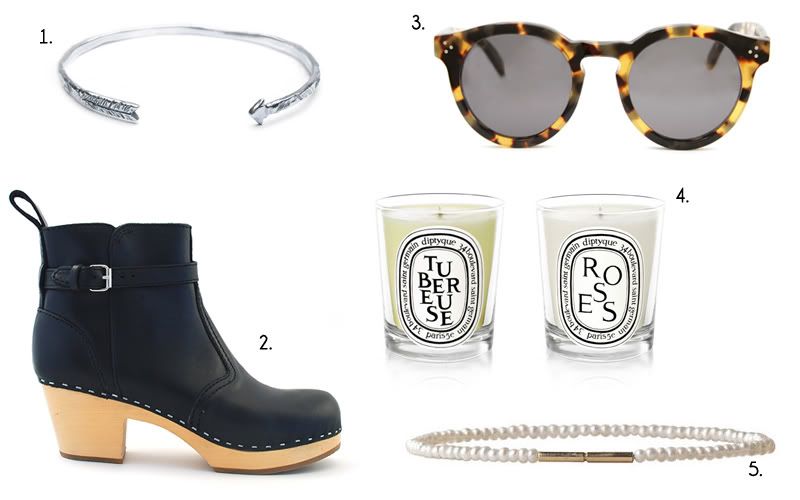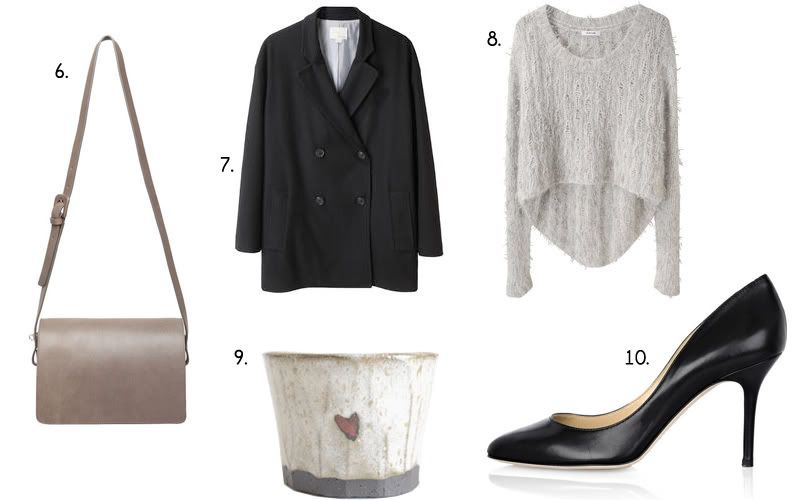 1. Odette Arrow Cuff
2. Swedish Hasbeens Jodhpur Boot
3. Dasha Zhukova for Illesteva Sunnies
4. Diptyque Candles in Tuberuse and Roses
5. Saskia Diez Pearl Bracelet
6. Maison Martin Margiela Bag
7. Boy by Band of Outsiders Coat
8. Helmut Lang Pullover
9. Akiko Graham Soba Choko
10. Jimmy Choo Gilbert Leather Pumps

Some things I wouldn't mind owning at the moment. Simple and unfussy.