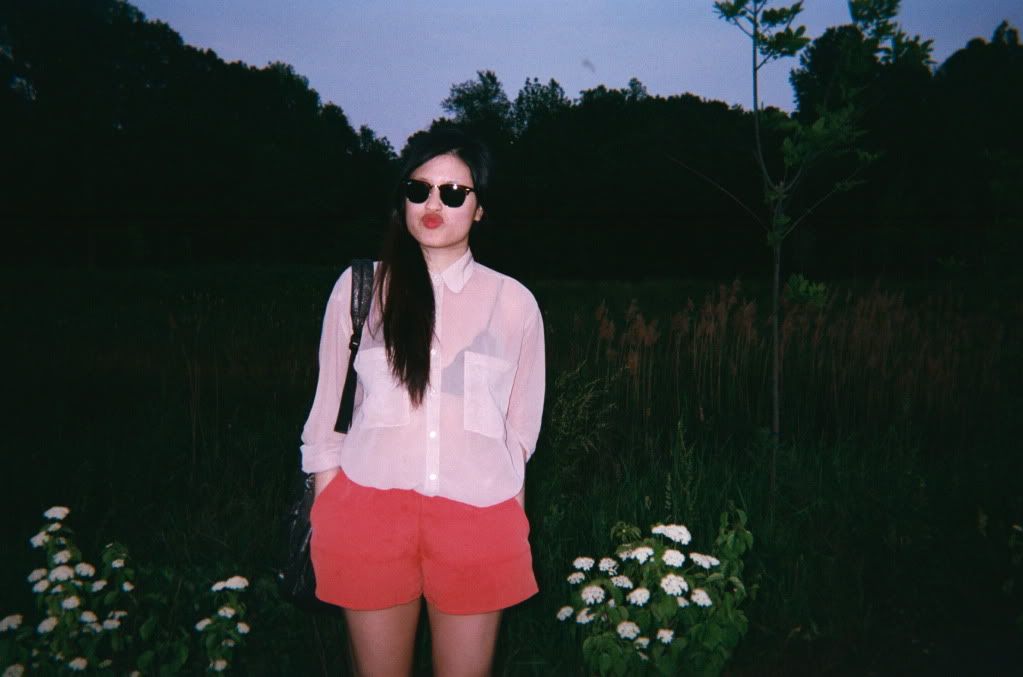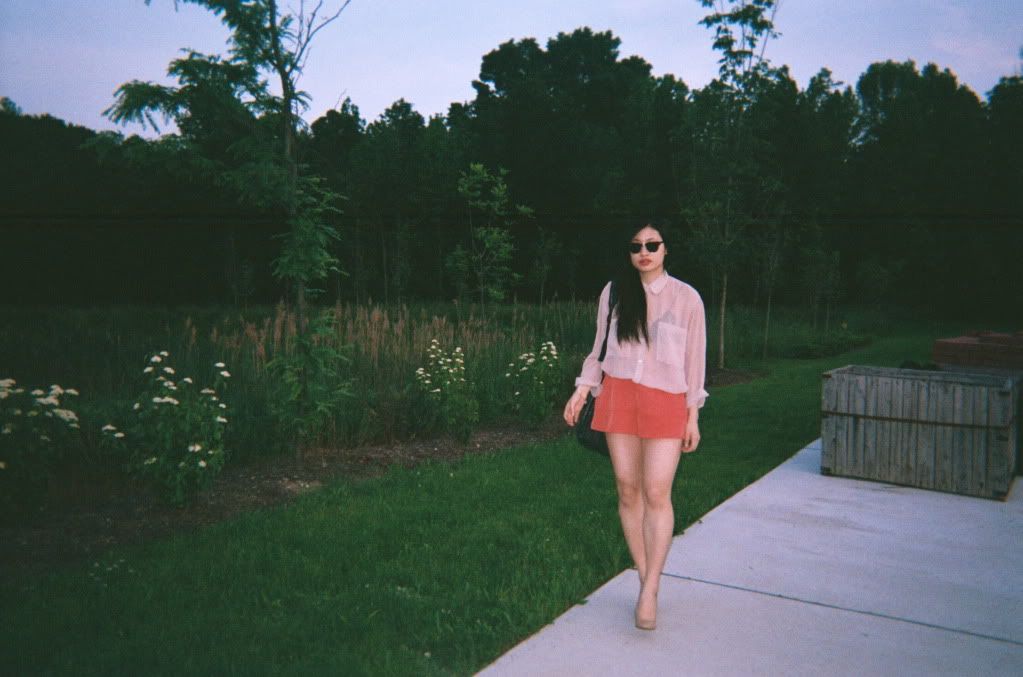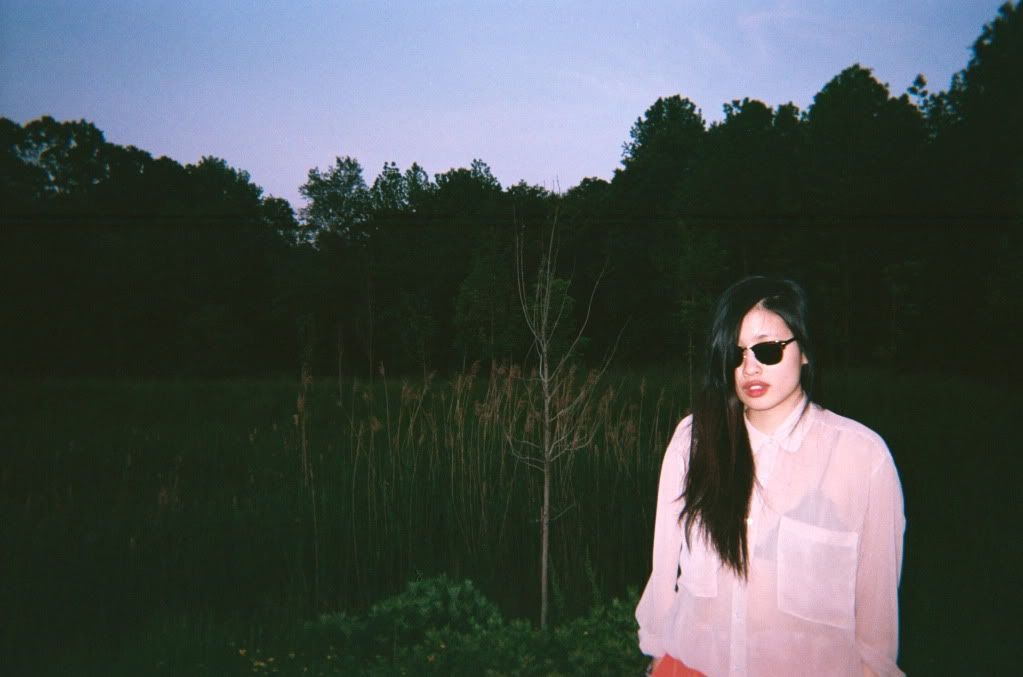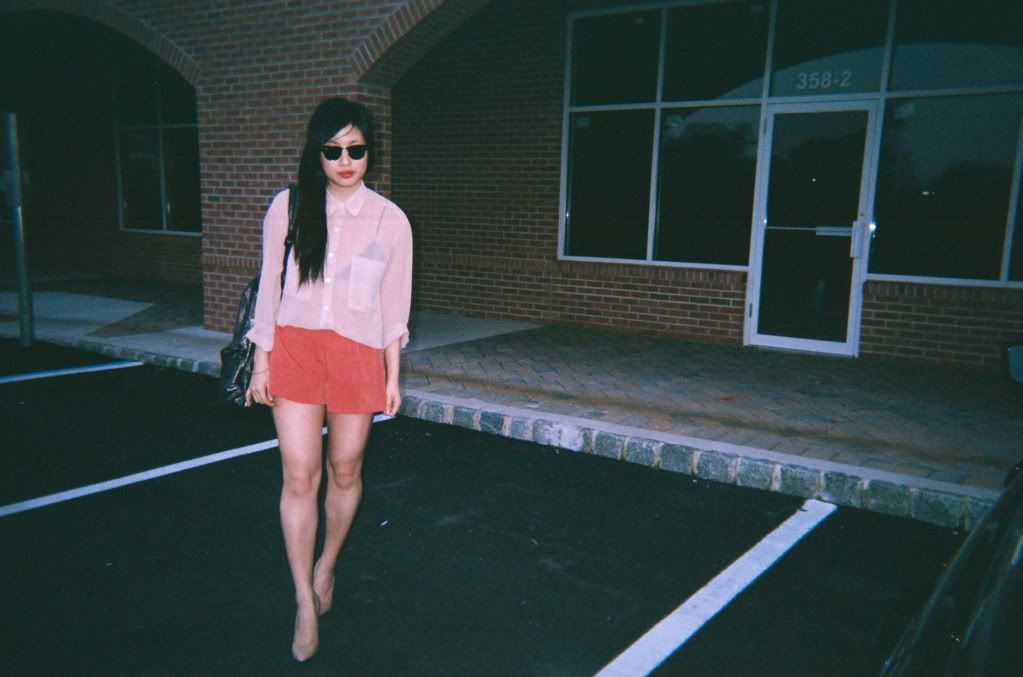 shorts: H&M, shirt, backpack: american apparel, shoes: zara

Back from a long and equally unexpected hiatus. Got momentarily caught up with life happenings: final exams, the culmination of a benefit fashion show that i'd been working on producing all semester, as well as general end-of-school activities.

It's summer now, and things haven't really slowed down much. Currently interning in the closet of a certain fashion publication, which turned out to be surprisingly intense and demanding (but nonetheless interesting). Definitely hasn't left much time for blogging, but I'm going to try my best!

I'm usually afraid of wearing color, but these obnoxious neon shorts from H&M kind of do it for me. Decided to pair it up with a borderline inappropriate sheer blouse (a contender for the most hated piece in my wardrobe by my father) and a pair of impulse-buy zara heels that seem to match my skin tone exactly. Pretty creepy.